An Australian man has fallen to his death in front of his wife and hundreds of beachgoers while parasailing in Phuket.
Roger John Hussey fell from his harness and plunged into the ocean yesterday as his wife, Budsabong Thongsangka, filmed from Kata Beach below,
Bangkok Post
reports.
In footage of the horror moment, Mr Hussey and a parasailing crew member can be seen being pulled into the air by a boat with the Perth businessman's leg straps not appearing to be properly secured.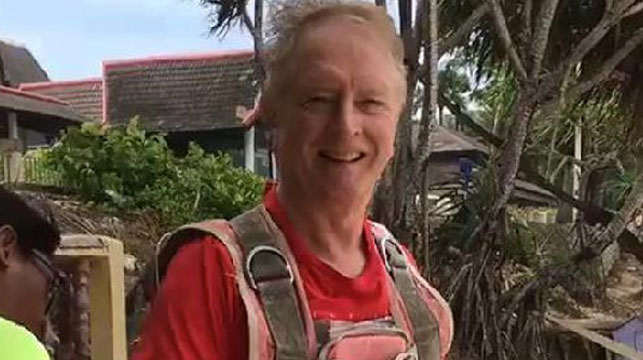 Roger John Hussey fell to his death while parasailing in Thailand. (Facebook)
The 71-year-old soared through the air for a few moments before slipping from his harness in front of hundreds of beachgoers.
Despite people racing into the water to pull Mr Hussey to shore, he died at short time later in hospital.
Thai police have charged the boat operator Monthian Jandaeng over the Australian's death, local media reports.
Karon Police Station Lieutenant Suwisit Keereerak said officers had launched an official investigation into the accident.
Mr Hussey and his wife were holidaying in Chiang Mai and had visited Phuket before their scheduled flight back to Australia today.
Read more at
http://www.9news.com...GqkIPDye4uwi.99