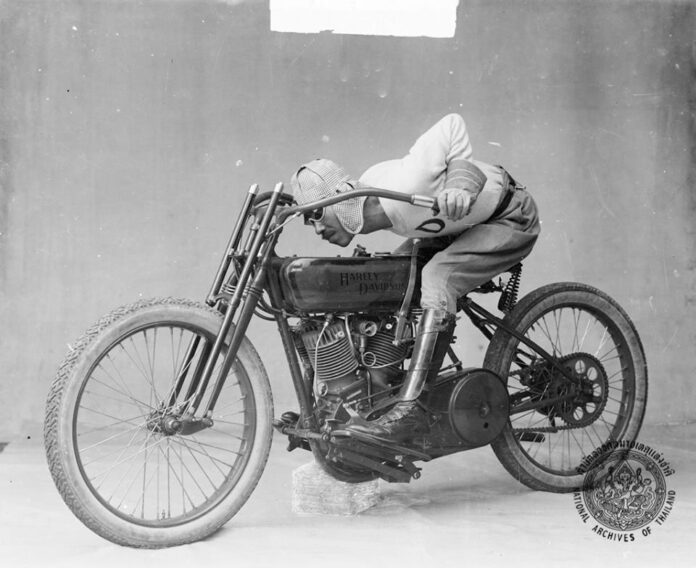 Khun Sanphakit Vijarna, winner of the 1920 Siam Motorcycle Racing 1920, riding a Harley Davidson motorcycle, Twin Cylinder 1920 Model.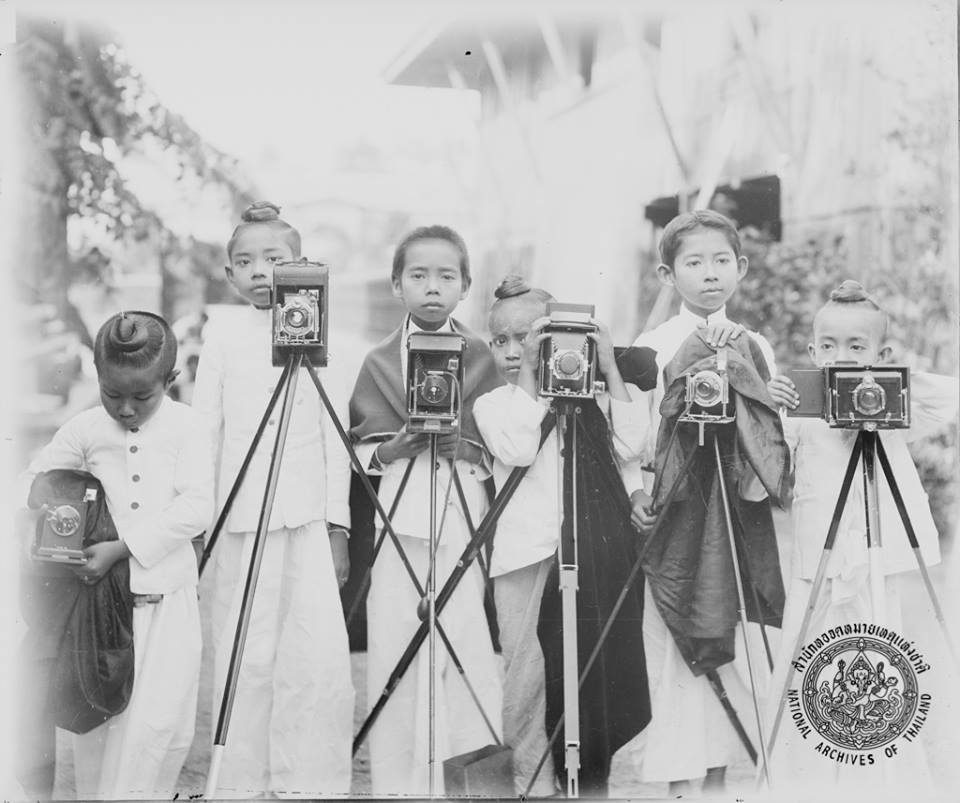 Junior royals inside Dusit Palace. From left to right, M.C. Amorn Samanluck Kitiyakara, Prince Prajadhipok (King Prajadhipok), Prince Chudadhuj Dharadilok, Prince of Phetchabun, M.C. Salaithong Thongyai, Prince Mahidol Adulyadej (Prince Father Mahidol) and Prince Urubongs Rajsombhoj.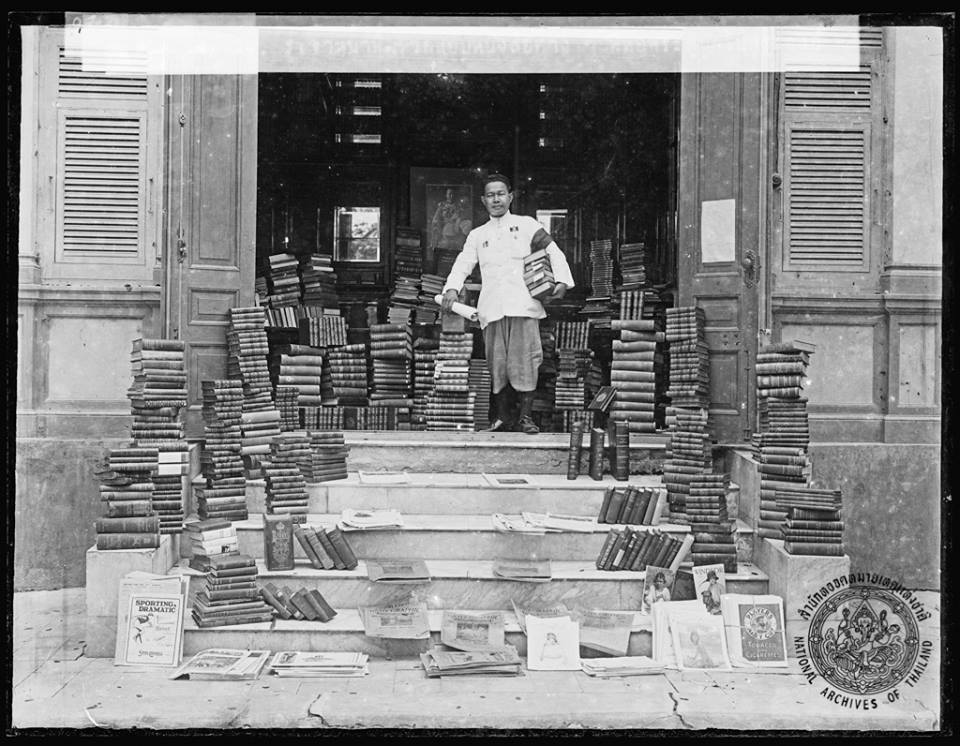 A man taken in front of the Royal Private Library Building of His Majesty King Rama VI.
http://www.khaosoden...tional-gallery/